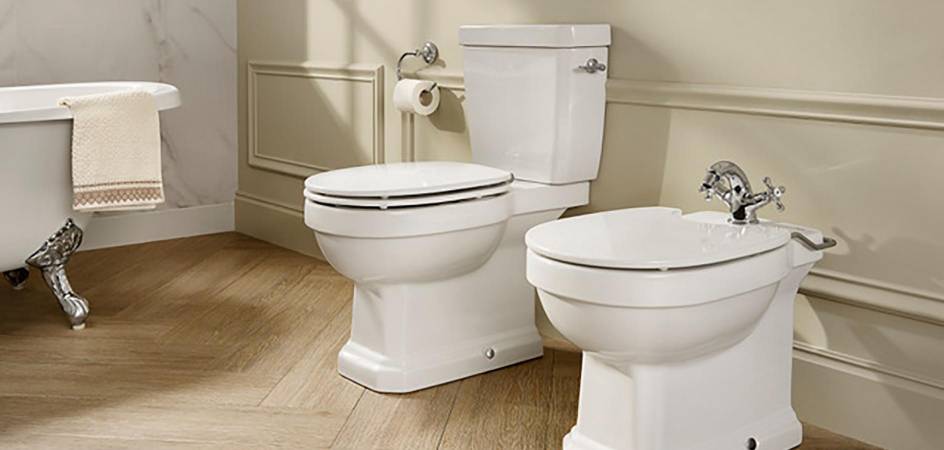 Just because having a toilet is essential, doesn't mean it has to be basic. If you are thinking of buying a toilet, you need to find the right model that matches with the style and scale of your bathroom scheme, whilst considering practical points such as maximum hygiene. We present 6 considerations to help you choose a toilet that is perfect for your bathroom.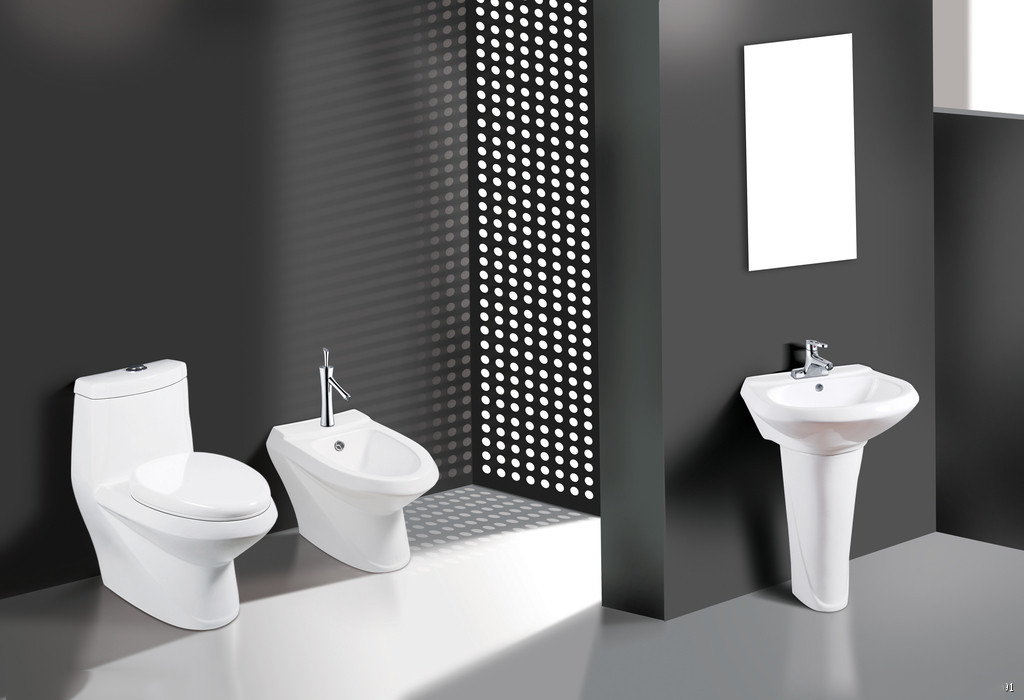 CLOSE-COUPLED TOILETS
The most common toilet model has a cistern that sits on top of the bowl, creating a single piece that stands on the floor which is called a close-coupled WC. You can choose a back-to-wall version of the close-coupled WC (where the china of the pan part goes fully back to the wall without any gaps) to take up less space and to eliminate those spaces at the back where dirt can build up. Check out all our close-coupled toilets.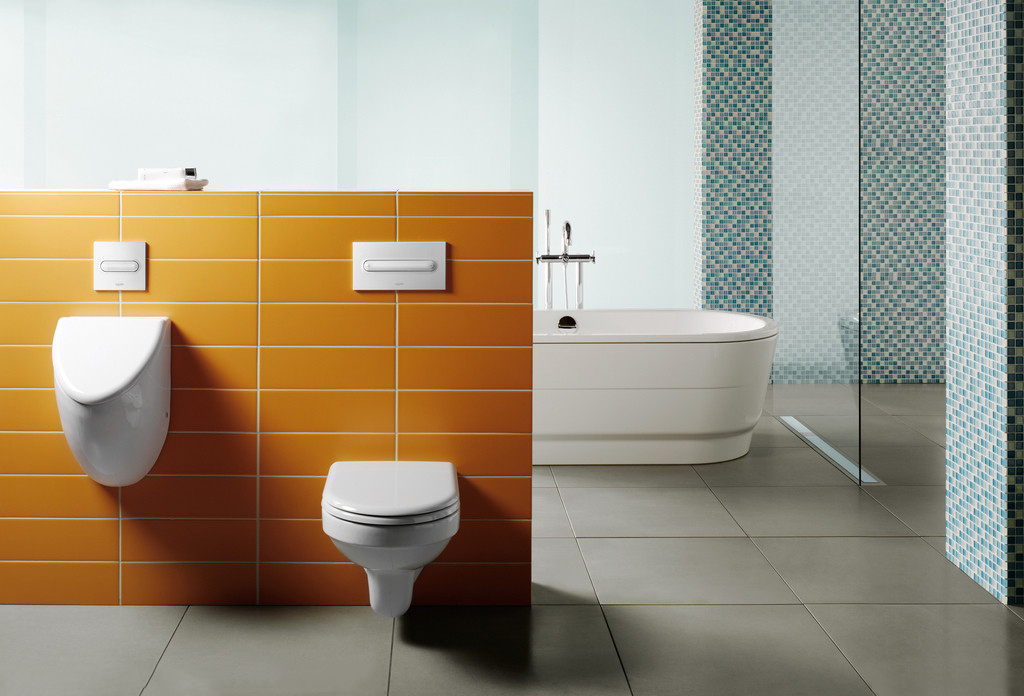 WALL-HUNG TOILET
You may want to consider choosing a wall-hung toilet. These types of WCs have a built-in tank (in the wall/space behind the WC) and and a wall-hung bowl, making for easier cleaning. They are ideal to make smaller bathrooms seem bigger, as they allow the floor space to be completely clear. Wall-hung toilets are also a great way to add a contemporary look for someone looking to modernise their bathroom. The height of installation can also be adjusted during the installation which is a great feature for those who are taller or may have restricted mobility.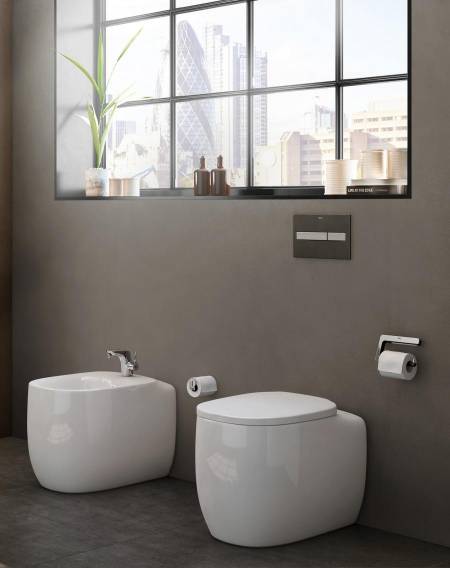 BACK-TO-WALL TOILETS WITH A CONCEALED CISTERN
With a back-to-wall WC, the toilet pan (base) stands on the floor, but the water tank is separated from the bowl. There are two different versions for the cistern: you can either build it into the wall to save space and increase the feeling of spaciousness or choose a classic vintage-style option and opt for a high-level cistern which is wall mounted and visible.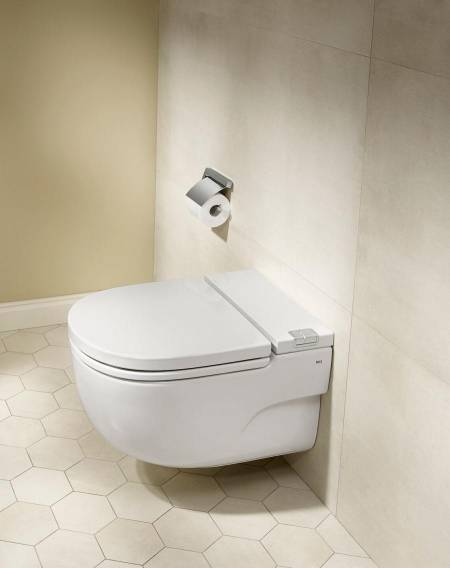 IN-TANK TOILETS
Why not choose a toilet at the forefront of design and technology? With easy installation, the In-Tank models are a true feat of innovation. By integrating the water tank into the bowl itself, this WC avoids the visual impact of traditional cisterns and the more difficult installation involved for the built-in options. Thanks to our exclusive technology, this WC also achieves a highly effective and near-silent flush.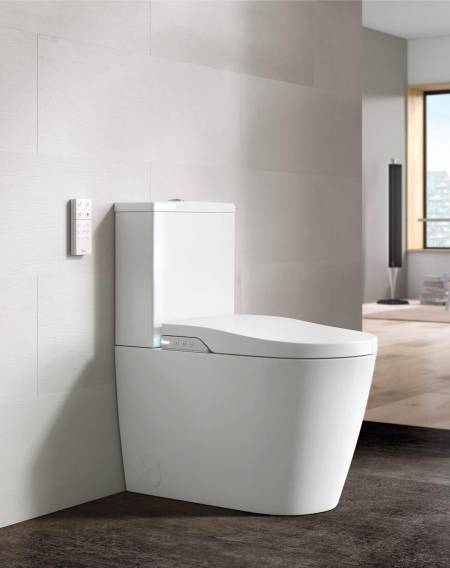 IN-WASH
Step into the future of smart homes and bathrooms alike. The In-Wash smart toilet integrates cleaning and drying functions to ensure maximum cleanliness. Not only does it bring you the latest in hygiene, it also allows users to choose the water intensity and the air and water temperature they prefer, offering a fully customised experience without any gimmicks. We wash everything with water…so why not wash everything with water?!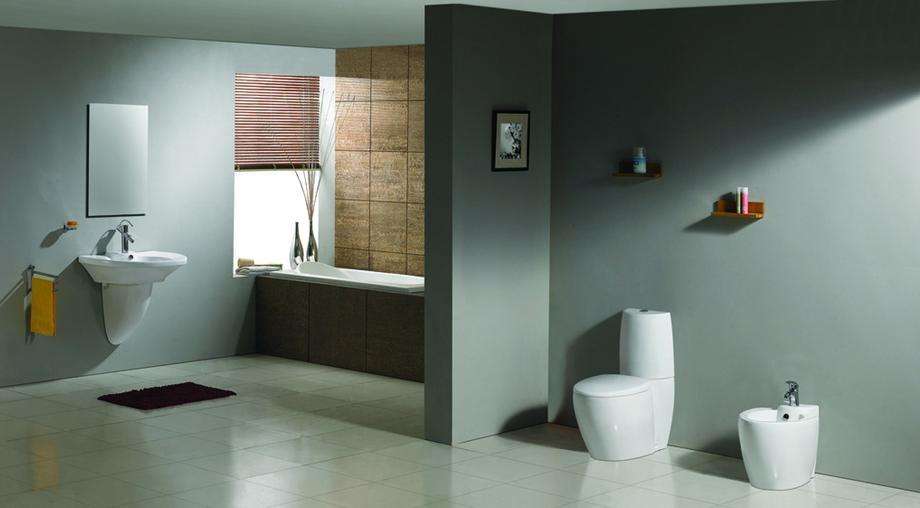 Consider your needs and your space
When choosing a toilet, it's so important to consider the user and their needs. Designed to sit higher than a standard WC pan, there are comfort height options that are raised to a height of 480mm to the top of the seat. This feature enhances the user's comfort and well-being providing a higher seating position for those who are taller than most or suffer from joint or back problems.
Another great feature to consider is the arrival of rimless toilets which provide a higher level of hygiene. With no rim or areas for bacteria to develop, this feature makes your toilet easier to clean, and when flushed, the distribution of water ensures the entire bowl is washedl!
The size of your bathroom will affect the toilet you are able to select to fit your space. Luckily we have a range of close-coupled, wall-hung and back-to-wall WC option that come in compact versions. With a reduced depth of as little as 480mm, these WCs don't project as far out into the room as standard toilets, which is better for tight spaces such as small bathrooms or cloakrooms.