Taking bathroom safety seriously could prevent a bad fall or injury. Water and slippery surfaces make your bathroom one of the most dangerous rooms in your home. Use these tips to minimize risks and increase bathroom safety.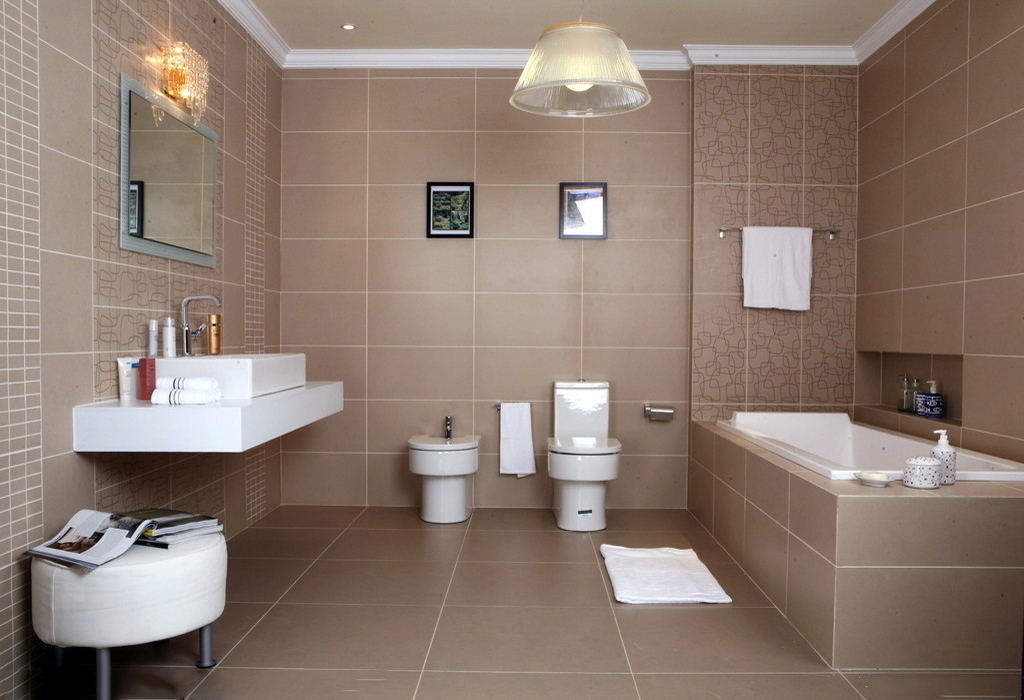 According to the National Safety Council, more than 200,000 people are injured in their bathroom each year—and those are just the ones who report. When you consider all the slippery surfaces, the scalding water, and the hazards related to drowning and electrical shock, the bathroom is probably the most dangerous room in your house.
You can't eliminate the risks completely, but you can make your bathroom safer. Follow these guidelines from members of the National Kitchen and Bath Association (NKBA), the National Safety Council, and the Center for Injury Research and Policy.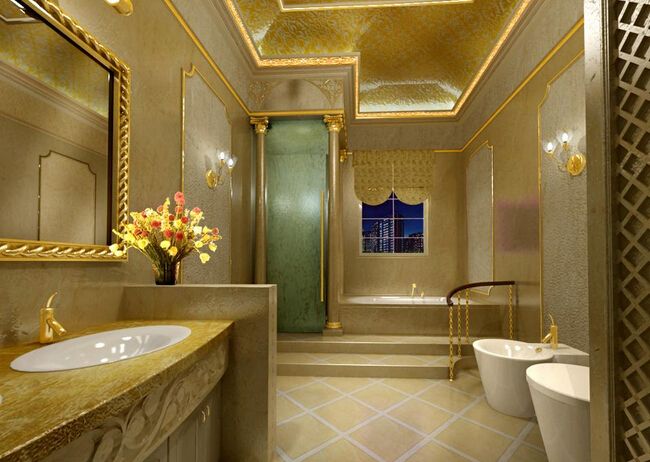 Get a Grip
In a room with splashing water, good traction underfoot is a must. Don't install slick, glossy tiles on bathroom floors. Grout lines increase traction, so smaller floor tile is usually best, especially inside a shower. There are also larger stone or ceramic floor tiles that are designed with a little extra grit, making them a safe option for bathroom floors
Outside the shower, any rug you use should have a rubberized, slip-resistant backing.
A fall might still happen, so don't choose shower fixtures with sharp edges or points that would cause a serious gash if you fell against them. Choose rounded corners on countertops and other components. Also look for rounded, oversize hooks designed especially for bathroom use.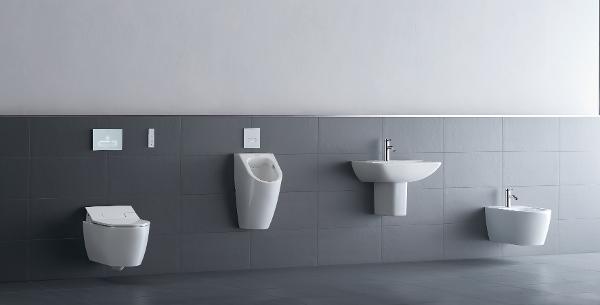 Installing grab bars in the shower and next to the bathtub is a good idea for everyone, but it's especially important for adults 65 and older. A bar by the toilet helps anyone who has difficulty standing. Grab bars no longer have to look institutional. "They come in every possible finish and look, from chrome to oil-rubbed bronze," says Genie Nowicki, a certified bath designer (CBD) in the San Francisco Bay Area. Not convinced you need grab bars? If you're remodeling and plan to stay in your home for a number of years, consider installing the necessary blocking in the wall, and keep a record of the location, so it's easy to add the bars later.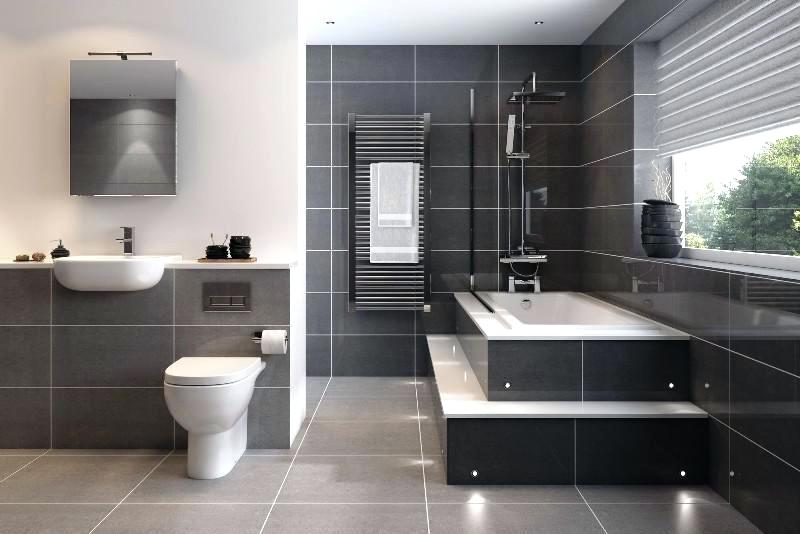 Don't Get Burned
Many water heaters are set to 140 degrees, a temperature that can burn delicate skin in seconds. You can reduce the risk of burns by setting the water heater to 120 degrees. If you're building or remodeling, the NKBA suggests installing an antiscald valve for your tub and shower. The valves come in two types: thermostatic (which sense temperature) and pressure-balanced (which sense pressure changes).
Thermostatic valves tend to be pricey, but they're required for many high-volume luxury shower systems. If you can't open the wall to change the valve, consider an antiscald device that can be inserted between your showerhead and the pipe neck behind it. A pressure-balancing valve will improve matters further by preventing sudden fluctuations in water temperature when someone turns on the dishwasher or flushes a toilet.
Lavatory faucets with a motion sensor can prevent scalding because the water temperature is preset to a safe level. This convenient fixture keeps you and your family from spreading germs when washing hands because the water can be turned on without touching anything.
A bonus with motion-sensing faucets is that there is little risk of an overflow. You'll never have to worry about your 5-year-old (or forgetful spouse) leaving the faucet running all day and flooding the bathroom.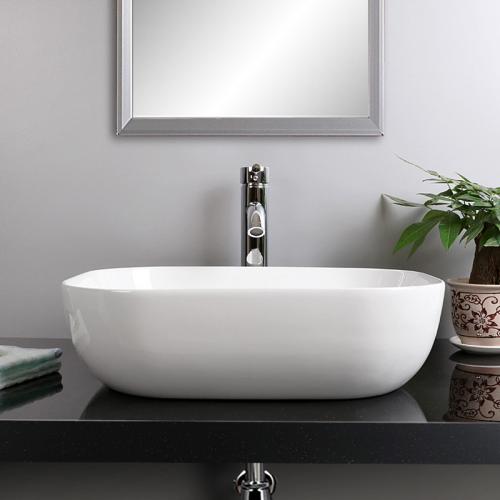 Bathe Safely
If you're planning a new shower, make sure the controls are easy to reach, from both inside and outside the water stream. You should be able to adjust the temperature before you get drenched.
Include a shower bench—not just so users can sit, but so they won't teeter while shaving a leg.
Minimizing the threshold into the shower is an important part of creating a barrier-free bathroom. You don't have to have a large, walk-in shower to get one with a low curb. Look for a shower pan that sits flush with the floor, making it easy to step inside
If there is glass enclosing the shower, it must be shatterproof, and the door should open outward, so if you slip or faint, your limp or injured body won't be an obstacle that prevents help from reaching you.
Considering a new tub? A platform design is safer than traditional step-over designs. You can enter the tub by sitting on the platform, swinging your legs over, and slowly lowering yourself—instead of hurdling the edge. Although steps leading to a whirlpool tub or sunken shower look dramatic, they can cause a fall. If steps are necessary, equip them with handrails and a slip-resistant surface.
For additional safety with a whirlpool tub, the NKBA recommends installing an emergency shutoff. It should be easy to reach from inside and outside the tub.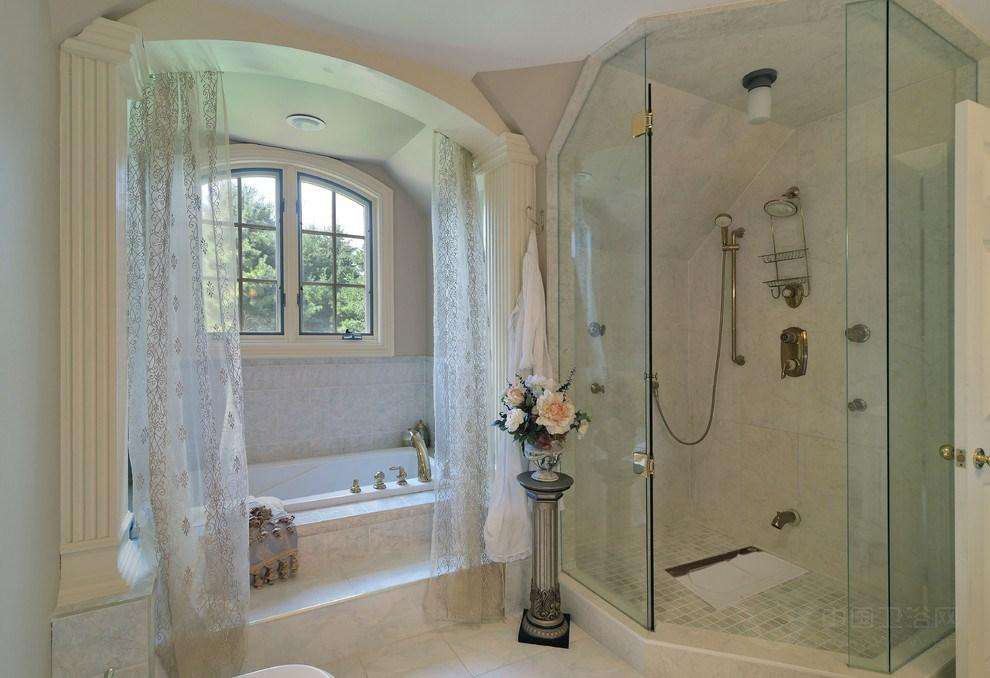 Add a Separate Shower
Most accidents occur when people are climbing in and out of a bathtub. If you can do with a shower instead of a tub (or if you have enough room for a separate tub and shower), a walk-in shower without a threshold will reduce the risk of falling. To make your shower safer, equip it with grab bars, a bench, and storage alcoves that eliminate the need to reach far or stoop. Shower doors should be made of laminated glass with a plastic interlayer; tempered glass; or an approved, shatter-resistant plastic. No lighting fixtures, electrical outlets, or switches should be within reach of a person in a tub or shower.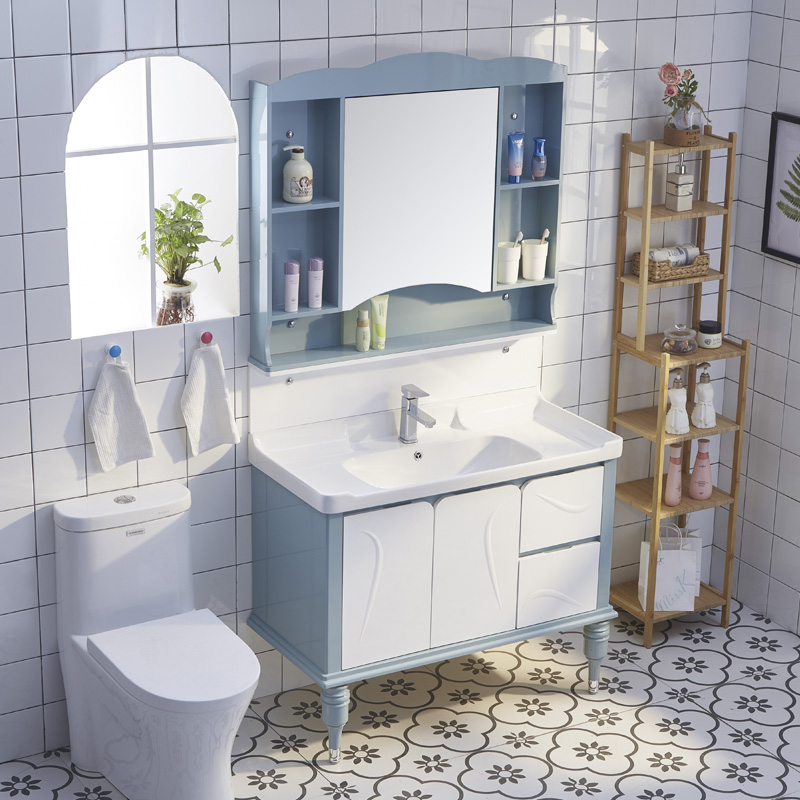 Add Universal Comfort
Many universal design features that make a bath wheelchair-accessible can also make it safer and more comfortable for everyone.
A toilet with an 18-inch seat height matches the height of an average dining chair, so many adults prefer it. A handheld shower with an adjustable height makes it easier to shower if you're on crutches or seated. It's also a nice feature if you're short or just want to keep your hair dry.
Wheelchair accessibility also means the bathroom won't be cramped. Doorways must be at least 32 inches wide, although the NKBA recommends they be 36 inches wide. Including a pocket door instead of a standard swinging door is a space-saver and makes a bathroom safer. Swinging a door open can be difficult for individuals with mobility challenges. Pocket doors also reduce the risk of accidents—including head injuries, stubbed toes, and pinched fingers—from frequent opening and closing in a high-traffic bathroom.
Roomy aisles and the 60-inch-diameter space necessary for turning a wheelchair around offer a welcoming expanse of open floor space that anyone would enjoy.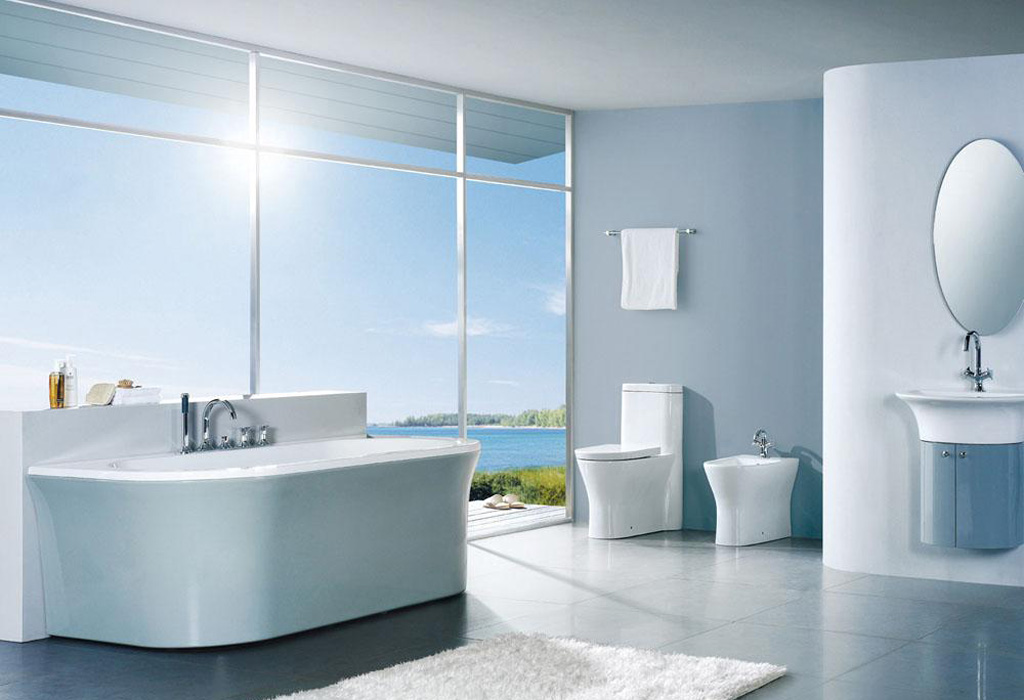 Take Simple Measures
Some of the easiest safety measures are related to simple practices and your behavior.
Wipe up puddles or splashes promptly.
Don't leave electrical appliances plugged in next to water sources.
To prevent electrical shock, install ground fault circuit interrupters (GFCIs) on all outlets, switches, and light fixtures. And plug in a night-light to guide sleepy wanderers.
Add traction mats to slippery bathtubs and remove any rug with a tendency to slip or bunch up—use rubber-backed bath mats instead.
Door hardware that can be unlocked from both sides is the safest for bathrooms. With this kind of lock, you can rescue an incapacitated person or a child who gets locked in.