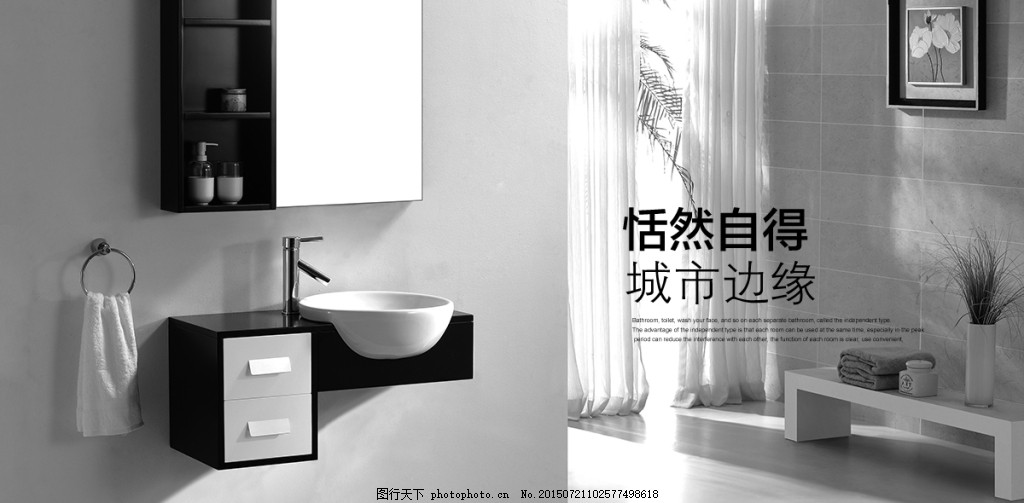 When deciding to remodel your bathroom it is often a challenge to choose the right tile size, colors, style and price range for your home. While the world of tile is vast there are a few key points to help you narrow down your decision. Perfect Bathroom tiles are often the focal point of this multi-use room and its facilities particularly when utilizing size and material variations. Borders, pattern designs, layout geometry, and mixing of size and material composition can easily and creatively enhance and glorify this area once relegated to featuring white porcelain tile and wallpaper.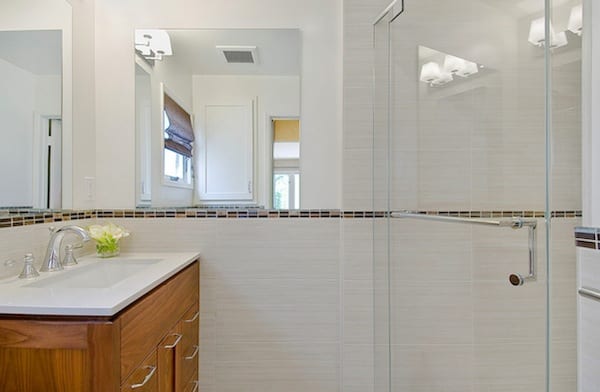 Size Variations for Variety in your interiors
Tile can come in sizes ranging from 1/2" X 1/2" up to 24" X 24" with the square shape being predominant.
The general rule is the smaller the tile, the harder to keep clean. Thus using 1" X 1" maybe aesthetically appealing, but cleaning all that grout is the stuff of nightmares particularly in an area that gets soaked often. The traditional size for bathroom tile is 4" X 4" being placed on the wall and on the floors. This size is still used frequently in new homes but generally only on the walls of a shower enclosure.
Due to the ever expanding square footage of modern bathrooms, using larger tile sizes (generally 12" X 12") on the floor is far more practical in terms of initial cost and cleaning time. Unless the bathroom is quite large (over 100 sq. ft.), installing 18" X 18" or 24" X 24" sizes could look beautiful depending on the floor space in your bathroom.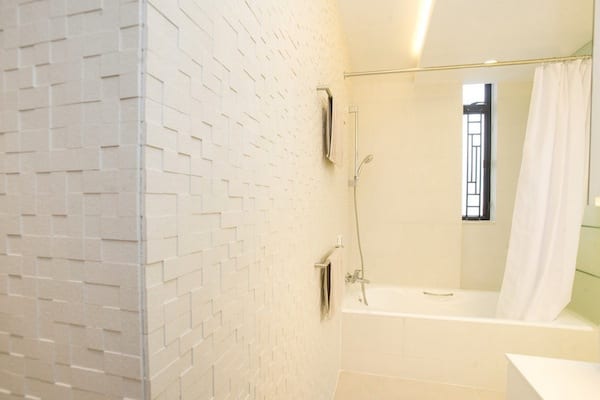 Rectangular tile is found in 4" X 6" and 3" X 9" configurations and can create an unusual look for the walls but will be impractical for the floor due to the small sizes.
Mosaic and Mural Tiles add excitement and depth to the shower or bathing area and can also be installed as a back splash around the bath tub and sink counter. Either one will add uniqueness to the bathroom but may prove difficult to keep clean and mildew free.
Choose a tile material that compliments your decor
Tile can be made in a variety of mediums from ceramic to glass, each with its own sizzle and style. Below are some guidelines to help you choose and pricing will vary based on your geography and if tiles are readily available in your home town tile store.

Ceramic tiles
Ceramic tiles are the most common & traditional material with painted and glazed surfaces. If chipped, the white underneath of the tile will be exposed creating a noticeable damage spot. They can be installed on the walls, floors, counters, and back splashes of the bathroom ranging in price from $1.00 to $20.00 per square foot uninstalled.
Porcelain Tiles
Similar to Ceramic but tend to be slightly harder and have the color throughout the entire tile. This makes it less likely to chow any damage, but the price is also a bit higher at $2.00 or more per square foot uninstalled up to $50.00 or more for hand-painted tiles.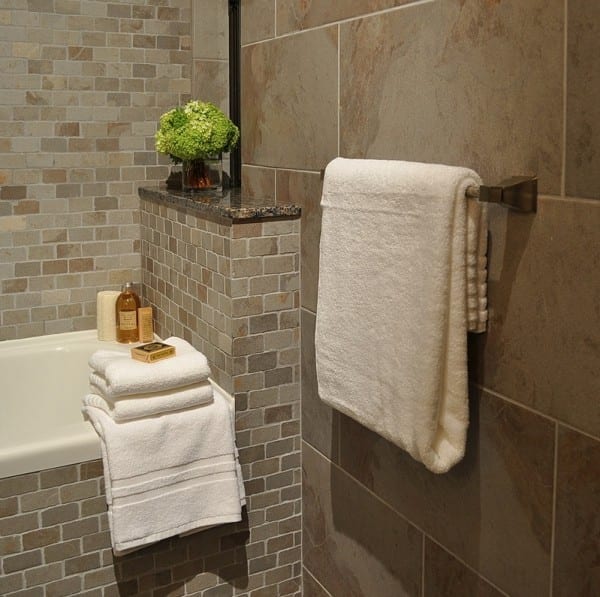 Terra-cotta Tiles
These distinctive and colorful reddish-brown unglazed clay that gives a more rustic or Spanish influence to the area. These tiles must be sealed periodically in order to maintain their shine and water resistance. The tiles average price is $1.00 to $3.00 per square foot uninstalled.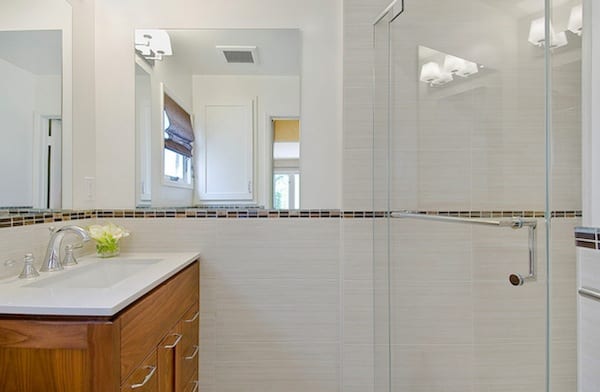 Glass Tiles
The reflective qualities of glass tile offer a depth and illumination not found in other compositions and thus adds an interesting dynamic in the bathroom area. Not suitable for the floor, but great for walls and back splashes. As a stand-alone wall, glass tiles offer light diffusion transparency with seclusion and privacy. Prices start at $15.00 to $25.00 per square foot uninstalled.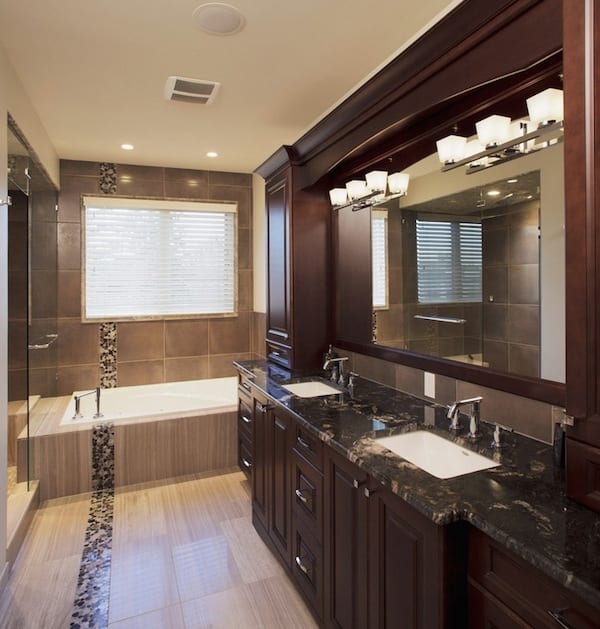 Stone Tiles
Natural and organic tiles such as granite, marble, and even limestone offer an elegant refinement to the bath area. Installing on walls, counters, and back splashes is preferred as the surface becomes too slippery when used for flooring. Stone tiles often need resealing to ensure resistance to moisture. Generally, the prices range from $5.00 to $15.00 per square foot uninstalled with rare stone colors commanding much higher costs.

Mixing Sizes and Materials
Today's bathroom tile usage is all about size and material variations. Mixing glass with porcelain or granite and marble can create breathtaking patterns and treatments that will turn the bath area into a luxurious setting to help remove the stress of the day.
Placing a border of rectangular tiles set into a mosaic or square tile pattern will break-up the lines and create a visual focus that pulls the eyes in that direction. The same is true when using hand-painted tiles sporadically throughout a wall of tile. Use these ideas to choose the perfect tile for your next bathroom tile project. There are no rules – choose a style that you love and works well with your home and let the world of bathroom tile guide your creative mind.